THE JONES
Rock'n'Roll from Paris
Official Website
HEAR NO EVIL ! THE JONES EN LIVE 2021
THE JONES EN CONCERT POUR VOUS PRESENTER LES NOUVEAUX TITRES
HEAR NO EVIL (Sortie officielle Vinyls en vente sur place)
ALBUM (Sortie fin 2021)
LE VENDREDI 15 OCTOBRE 2021 à 20h00
LA DAME DE CANTON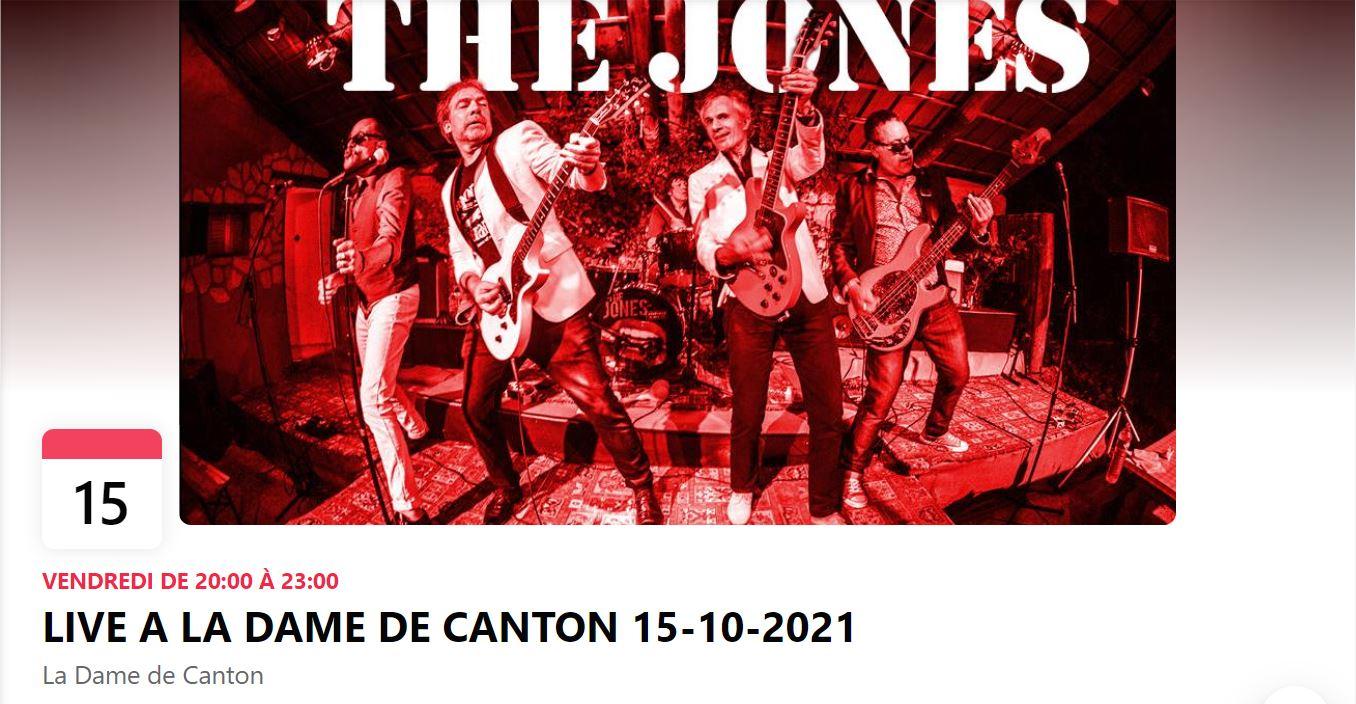 "HEAR NO EVIL"
VINYL 6 TITRES SERIE LIMITEE !!
1.Imagination
2.All Right Now (nanana)
3.Julie I've Been Flying
4.Just Cross The Street
5.Blind Heart 03:09
6.You Forgot Rock'n'Roll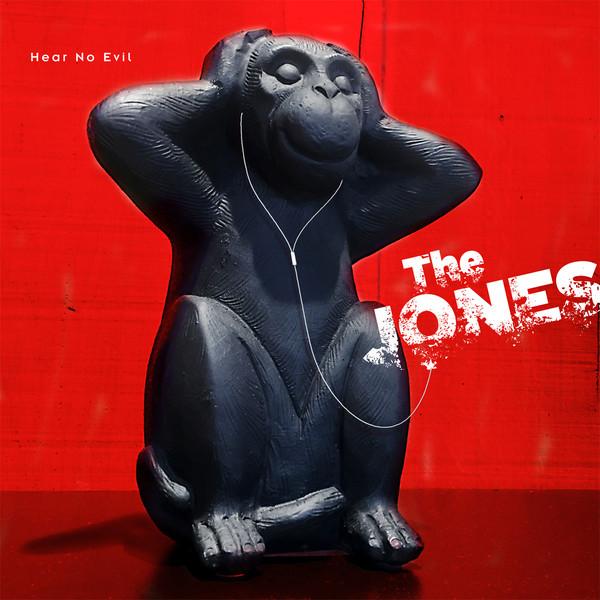 ENREGISTREMENT LP
09-10-11 JUIN 2021
Nouveaux titres CD/ Fin 2021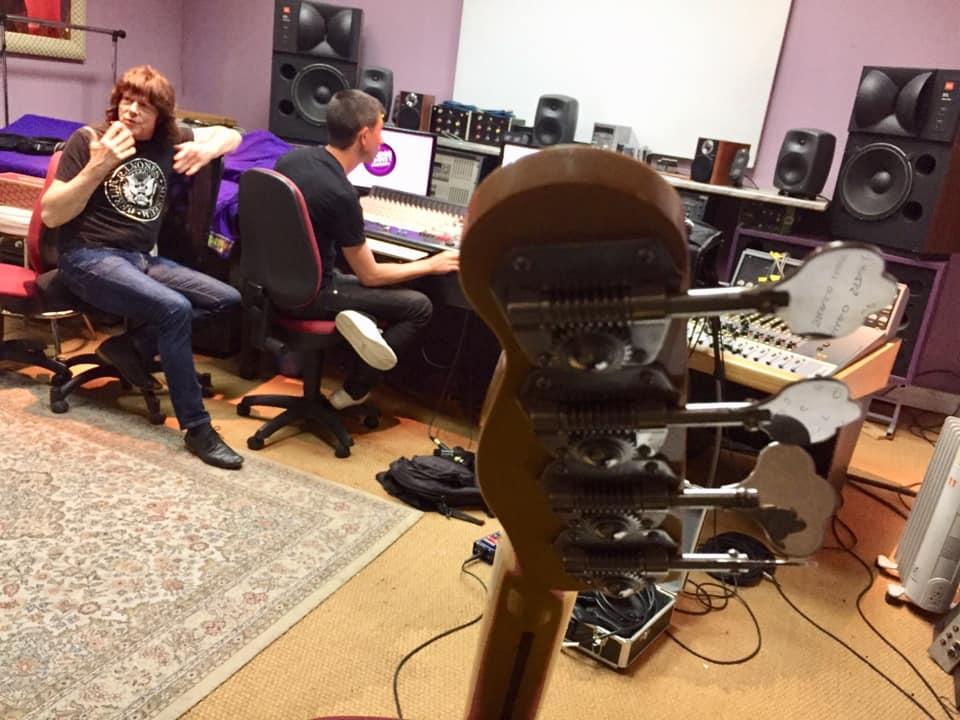 ROLLING STONE - SEPTEMBRE 2020 Par Nadia Sarraï-Desseigne
Photo Alain Fretet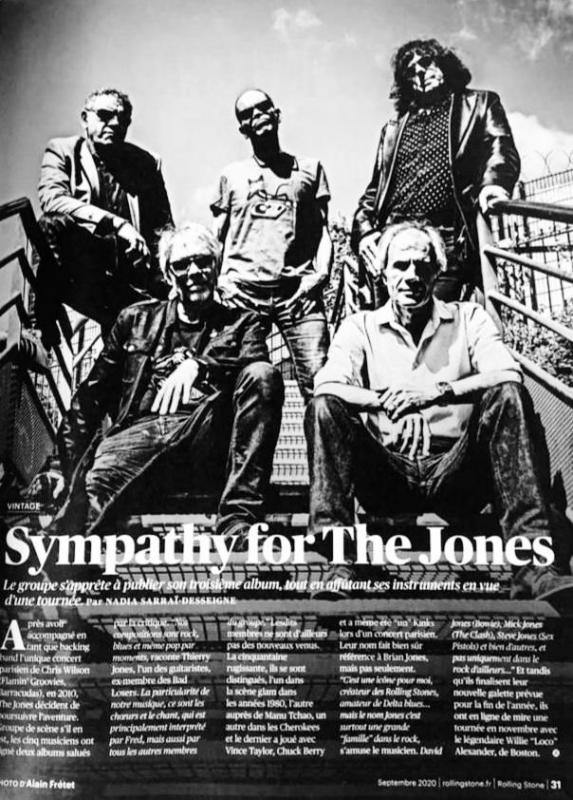 MUSIC /VIDEOS / SHOP / RECORDS /
Listen: à l'écoute https://idol.lnk.to/Silver_Faces
Le Shop: des disques http://thejones.e-monsite.com/store/
Biographie à télécharger :
THE JONES (7.6 Mo) Click on it!
AVEC WILLIE "LOCO" ALEXANDER (USA)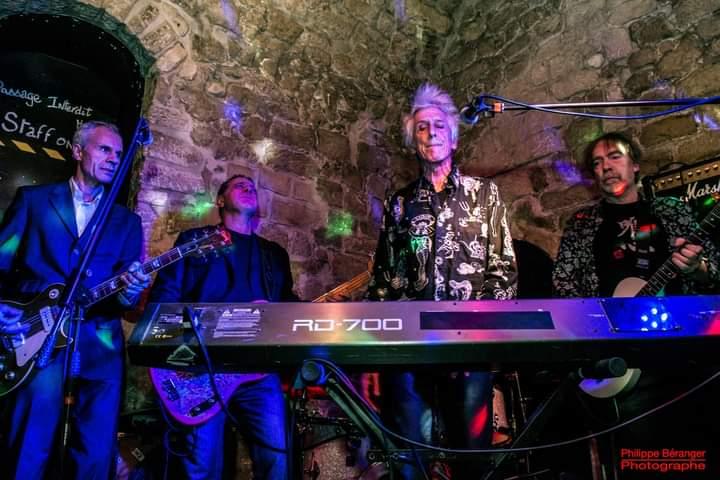 En raison de la pandémie nous sommes obligé de reporter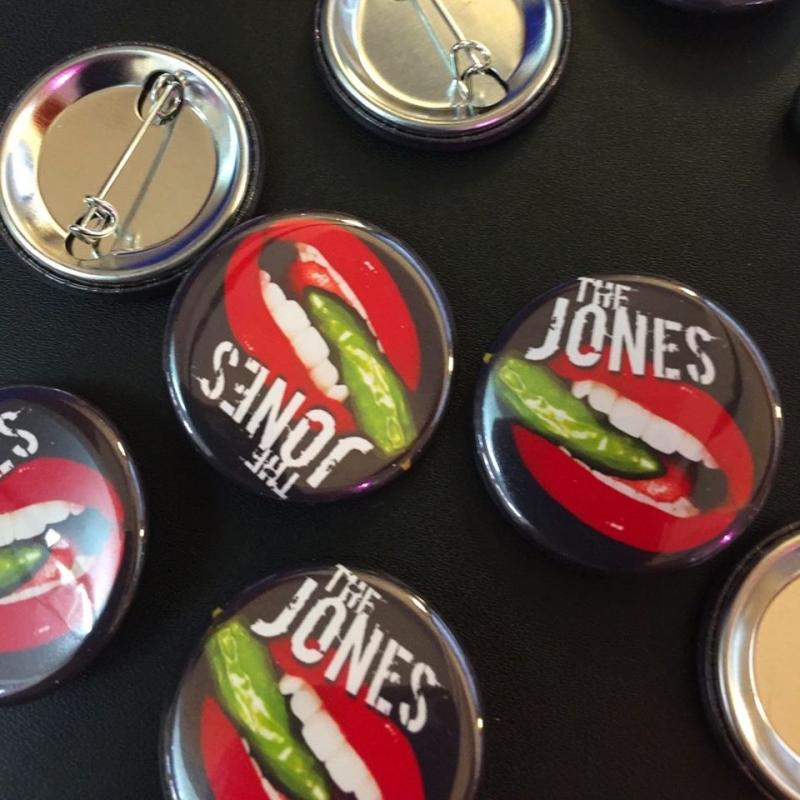 Shindig! Issue 101/ UK feb 20: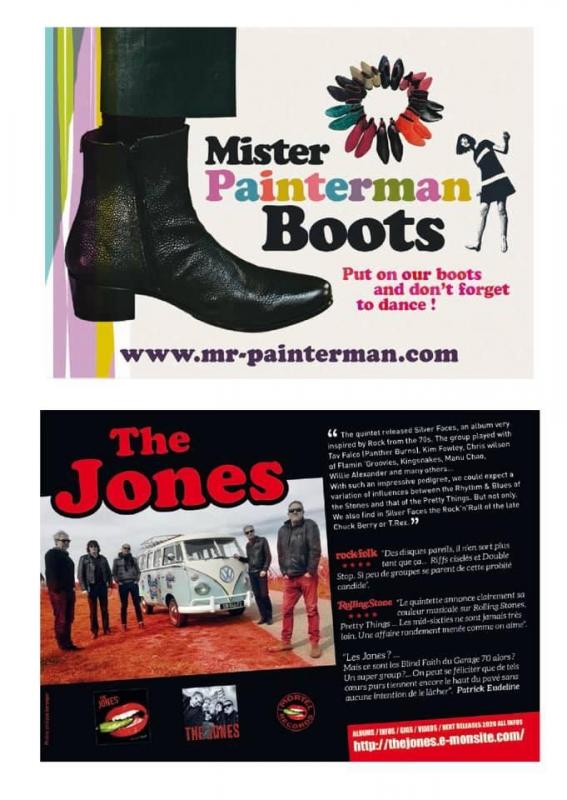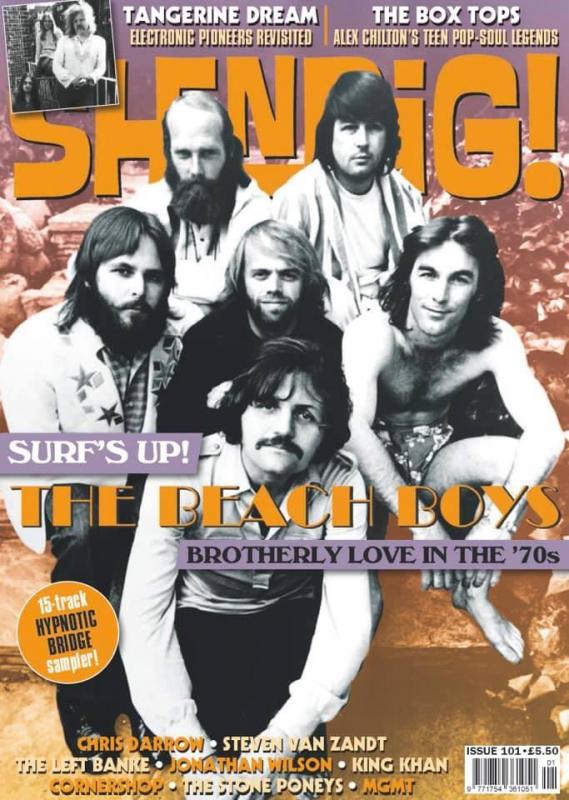 (•̪●) ​Feb 2020 L'Armony (93)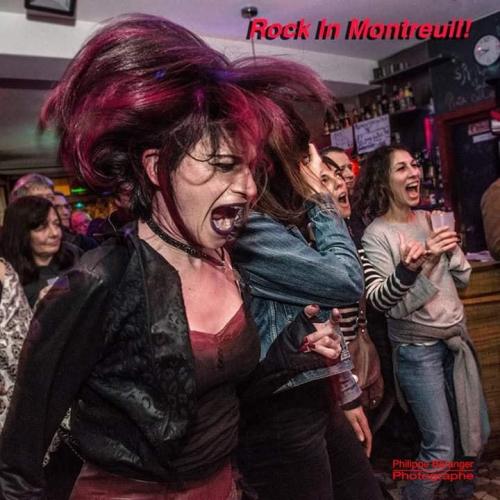 ​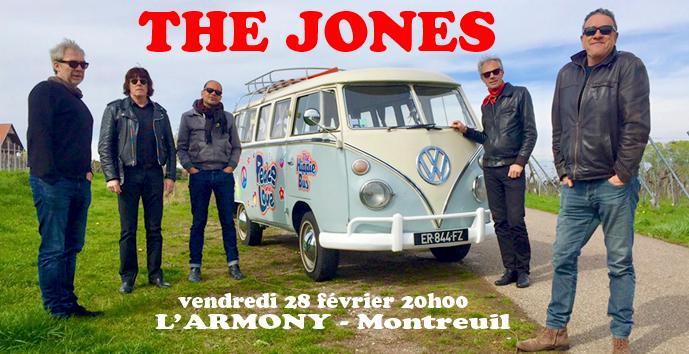 (•̪●) ​Feb 2020 Paris 11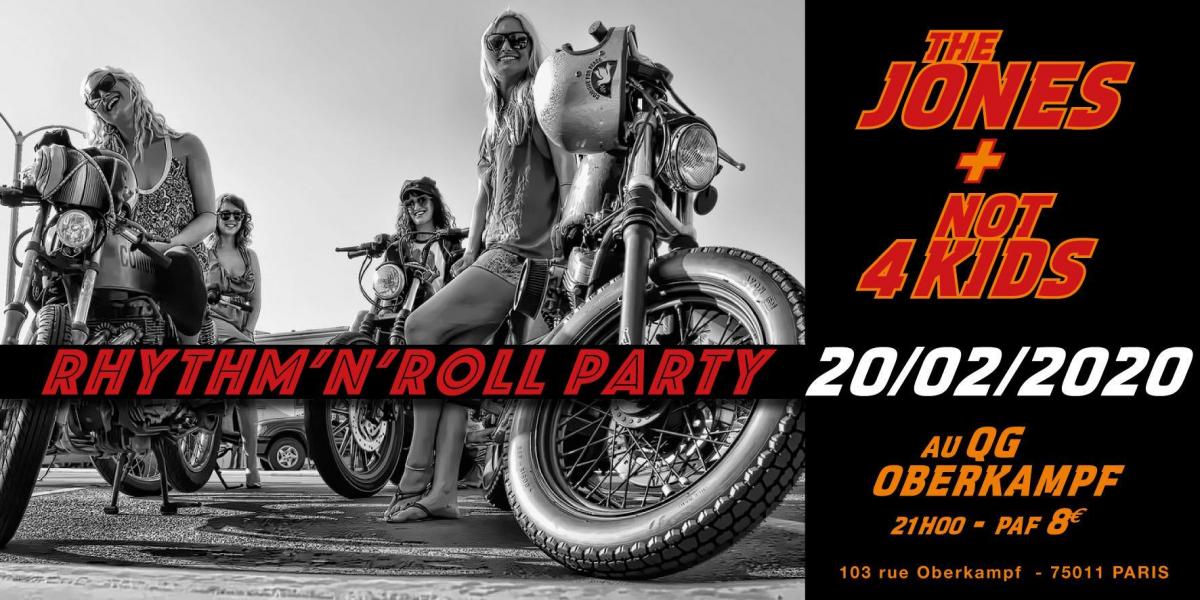 Quintette de musiciens ayant joué avec Tav Falco Panther Burns, Kim Fowley, Chris Wilson Flamin' Groovies, Kingsnakes, Manu Chao, Bad Losers, Parachute, Pick-Up ou Monotones....variant leurs influences du Rythm & Blues des Stones aux Pretty Things, en passant par le Rock'n'Roll des Flamin' Groovies Chuck Berry ou T.Rex . First Shot, leur premier album, offre une pléiade de standards et originaux millésimés. Leur 2eme LP "Silver Faces" sur la vibe Soul'RockRythm'n'Roll
(•̪●) The JONES
(Rock & Rythm'n'Blues/Paris)
✯ Fred Moulin Lead Vocal/Harmonica
✯ Grégoire Garrigues Guitar/Vcl.
✯ Thierry Jones Guitar/Vcl.
✯ Rudy Serairi Bass/Vcl.
✯ Gérald Coulondre Drums/Vcl.
Rock & Folk Rolling Stone France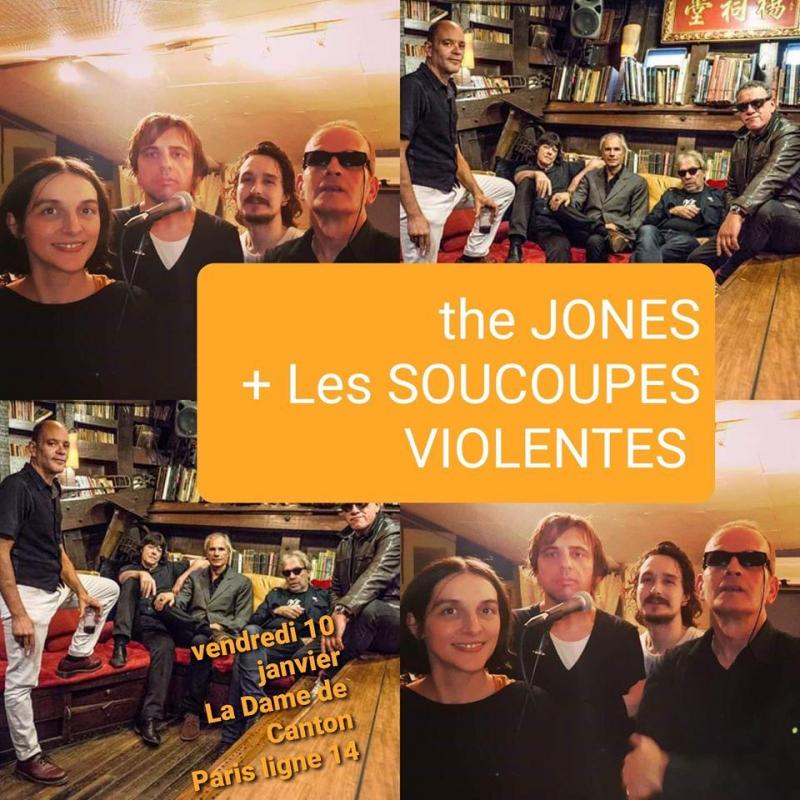 Willie Loco Alexander with The Jones - Nov.19